122 mamutik island

As we can read on the card, Mamutik island is "the smallest of the five islands that make up the Tunku Abdul Rahman Park, a marine reserve just off the coast of Kota Kinabalu, the State Capital of Sabah, Malaysia Borneo".
To learn more about the island I recommend visiting mysabah.com, where you can see a detailed 'photo tour' around the island. It's especially interesting to see how Mamutik seems secluded with its pristine uncrowded beaches, but if you look the other way, you can clearly see the city of Kota Kinabalu, which is only 3 kilometers away.
Asked about the five islands in the marine park, the author of the article says: "if you expect a famous and exciting tourist destination, go for Sapi or Manukan. But if you only want a quiet beach to laze around and unwind, Mamutik Island is for you".
Thank you AnnyMay!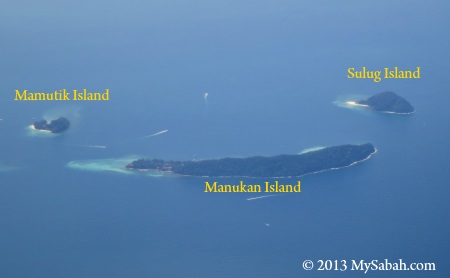 source: mysabah.com
mamutik island
country

Malaysia

location

off the coast of Sabah
postcard sent

distance travelled

~10,177km

sent from

Sabah
---